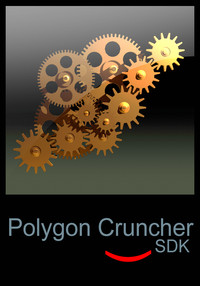 Licensing
The technologies available in the Polygon Cruncher SDK are licensed to companies globally.

The licensing can apply to different project schemas:
Per project licensing, globale license to a whole company.
Source code licensing.
Royaltie based or global fee licensing.
JT file support is included to Polygon Cruncher SDK free of charge to any licensor that have subscribe to JT Open program with Siemens.
If you do not have subscribe such license, please check out Siemens JTOpen program.
Mootools can also perform the integration process to your project if you need it.
Please contact us at

for license enquiries.